Companies that we have had the pleasure of working with...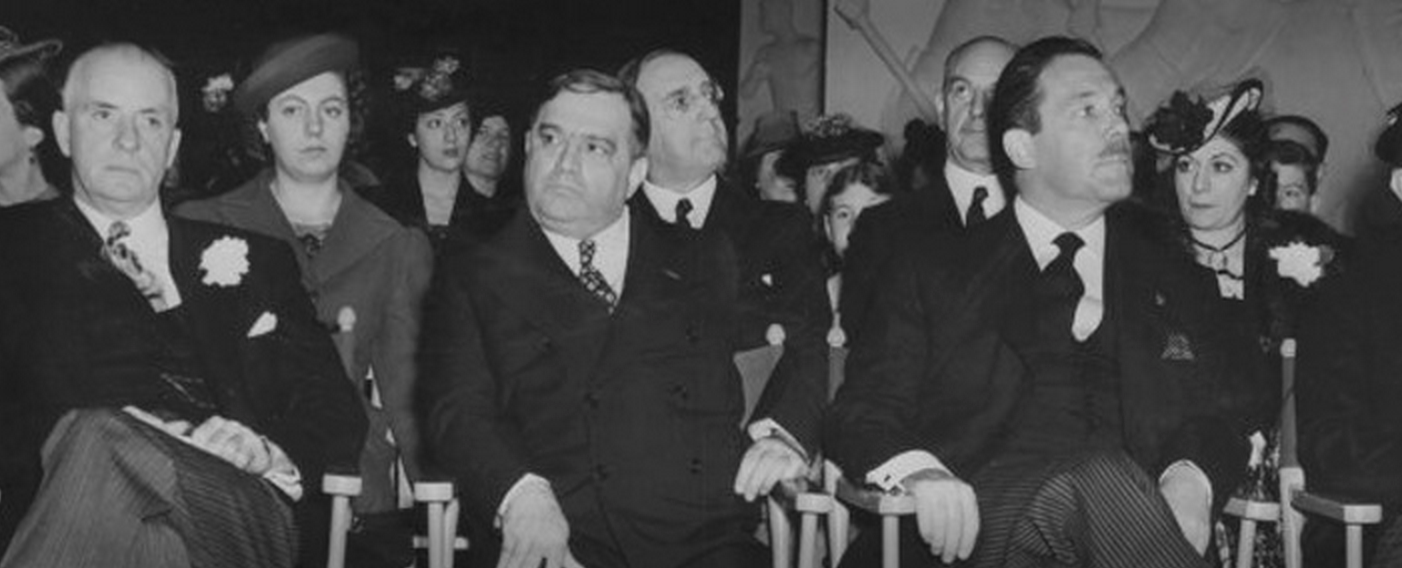 Arnold Worldwide
Bates USA
BBDO Atlanta
BBDO New York
BBDO Worldwide
Borden Snack Foods
Bottom Line Advertising
Bradley Reid Agency
Brandtailers
Bulldog Drummond
Campbell-Ewald
Carbonite
Carlson Delgado Hoag Matthei
Chernoff-Newman
Click Wine Imports
Coca-Cola
Cohen & Company
Cox Broadcasting
Cramer Krasselt
Dalley & Associates
DDB Chicago
Donat Wald & Company
W.B. Doner & Company
Draft FCB
Emergency Essentials
Euro RSCG/MVBMS
Fitzgerald & Company
Frederick Swanston Advertising
Gile/Leon Marketing
Goltz and Associates
Grey
GSD&M
HD Radio Alliance
Healthy Trim
RegionalHelpWanted.com
Hendry Lindman Feltman Agency
Jacob-Suchard - Germany
J. Walter Thompson USA
Keystone Motors
Kelly Rizley Advertising
King Roll
Leo Burnett USA
Life Shield
Metrix Marketing
McCann-Erickson
McKinney & Silver
Mendelsohn/Zien
Mentus Advertising
Mintz & Hoke
Nerland Agency
O&M
Peter Owens - Dublin, Ireland
Peck Sims Mueller
Point Communication
Porter Novelli
Powers and Associates
Publicis
QMP Publicis - Dublin, Ireland
Ramsey Shilling Company
Robertson & Markowitz Advertising
Saatchi & Saatchi
Stern Advertising
Sudler & Hennessey
Suissa Miller Advertising
Tax Resources
TV Works
Wieden + Kennedy
Wedding Ring Shop
Valentine Radford
Zippo
Kinds Words from Adoring Fans


Breaking thru the marketing clutter is more important now than ever. We really need radio listeners to hear and engage the commercials. Select Marketing has had great success with our Radio Ranch spots for both the Chicago Automobile Trade Association and the Chicago Auto Show. We get instant feedback…people tell us they hear them as soon as they hit the airwaves. We think radio is alive and well but you need to have your creative break thru…we do that with our friends at The Radio Ranch!"
— Select Marketing Group, LLC, Michael C. Hillstrom, Warrenville, IL

For almost 25 years Dick and the team at the Radio Ranch have been doing our advertising. When I meet someone and tell them I am from Keystone Motors, the response is almost always "we love those commercials you do". When we left the "Ranch" for a short while, it became evident very quickly that we had given away our signature in the Philadelphia Market, we got back quick."
— Irv Stein, Keystone Motors, Philadelphia

The Ranch is truly numero uno in creating fantastically effective original 'story-style' radio spots"
— Jim Tazerack, Tazmedia.com

One week after airing the Radio Ranch spot for 'Drive Chicago.com', visits to the site jumped 35%."
— Mike Hillstrom, Select Marketing Group

We have enjoyed working with The Famous Radio Ranch for over 20 years. Dick Orkin's signature voice and the creative skills of the writers with their slice-of-life humor have helped build the Toyota Carlsbad brand to become the number one new Toyota volume car and truck sales leader in San Diego County."
— Dale Weston, Carlsbad Toyota

I just wanted to send this note to thank each and every person on your incredible team of professionals there at The Famous Radio Ranch. Your work is second to none in our business and our final product, thanks to all of you there at "The Ranch", demonstrates just that. Though our project was mammoth in size and scope, the expertise, the care, and the love that The Famous Radio Ranch exhibited towards it ( ... and towards us personally), leaves the other studios far behind - in a cloud of your trail dust. I can only hope that all of my future assignments will be recorded at your wonderful state-of-the-art studios ... and by your marvelous team. I encourage all of my colleagues to saddle up, ride over to The Famous Radio Ranch, pull up a microphone ... and stay a while. Your project will be glad you did. Kudos, Radio Ranch ... and thank you all again."
— Richard M. Dumont, Award-Winning Voice/Dialogue Director, Film, Animation, CD-ROM games

Radio's ability to build a warm, humorous image, while quickly building reach and awareness has led us to unprecedented growth. The creative approach developed by the Famous Radio Ranch created a personality for U.S. Healthcare that people just can't get out of their heads. We love radio and we love the Ranch, and we're sticking with it!"
— Larry Alten, U.S. Healthcare

Your Pea Soup commercial today had the worst picture of any commercial I have ever seen. I sat and stared at my radio for seven hours and the picture on the screen wasn't just dark, it was black. If you're going to do commercials, learn how to use the darn camera or turn on the darn lights in your darn studio. I don't slurp any darn food item with Pea in it that I can't see."
— Bobby Guzinski, Keokuk, Iowa

Radio Ranch radio for Carlsberg Beer has dramatically changed Guiness and our own agency's opinion about how radio can work on behalf of brand goals. Latest recall figures show that the Radio Ranch Campaign was through the roof with the highest scores ever!"
— Tim Doherty & Peter Owens, LTD, Dublin, Ireland

We've been working with the folks at Radio Ranch for over 20 years and they always find a way to come up with funny, fresh ideas without losing site of the main goal and that is to sell the product."
— Don Rutz & Mike Oakes, Matrix Marketing Group, Inc., Chicago, IL

If yew theenk I'm gonna buy yer produck, yewv gut anuther theenk cuming. I ain using eny produck that uses our Lordes nam in vayn. Eye Kwote "Geez, this beer iz good." You emballcezes – The Lord waz a teet totaler. Lettuce keep rellijun out of cummurshuls"
— Rev. Albert Lakorn, Houston, TX

As an in-house agency, we can't compete with the creative work the Radio Ranch writers and producers turn out. We just pick up the phone and call the Ranch, brief them and, in a snap, we've got "stand-out" radio. It's a beautiful way to work!"
— Brent Lawrence, Mountain America Credit Union

You were such a blessing to us. We needed great, breakthrough creative and the Radio Ranch delivered big time."
— Ann Williams, Weigels Ice Tea

The Radio Ranch spots produced the greatest weekend sales event in the history of Smith's Home Furnishings. And all we ran was Radio Ranch Radio."
— Ross Stevens, Bottom Line Advertising