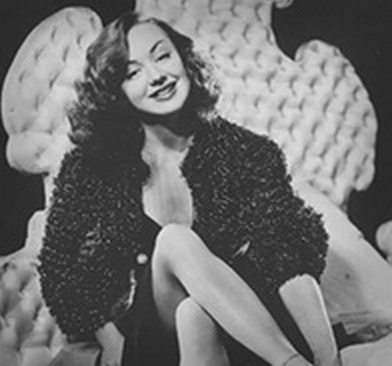 Lisa Orkin, Creative Director
Just past being a toddler Lisa was forced to learn classic comedy routines, develop funny walks, and create a minimum of a half-dozen signature silly voices. Later in life, for a homework assignment, she wrote a paper about understanding the essential relationship between the Setup and the Payoff (punchline) when telling a joke. Oddly, that was for her Physical Education class. Once, in the sixth grade, Lisa was suspended for three days because she was ratted on for discussing basic marketing strategies and lighting up a cigar during lunch.
At age 20, Lisa ran away from comedy, as well as Los Angeles. She ended up in Hielbronn, Germany, performing musicals for the German State Theater, dancing her way up and down the Danube River. It was a supremely happy time for her. SIGH! But all the greasepaint, bright lights, and curtain calls still didn't satisfy her. Eventually Lisa landed back in Hollywood. (Actually, it was probably LAX. Hollywood doesn't really have an airport.)
Still reluctant to exploit her God-given natural skills in advertising, Lisa became a stand-up comedian and a paid regular at The Comedy Store on the Sunset Strip. She quickly parlayed that notoriety to become First Runner-up in the KFI-AM "Yappy Daze" Comedy Contest, winning a lifetime supply of fat-free wieners and other luncheon meats. That company has since gone out of business.
Next, Lisa made the leap into television and film. She guest-starred in sitcoms and was a featured lead in many TV commercials. In 2009, she wrote and starred in several award-winning indie films with the likes of Adam McKay and Shira Piven.
While she is leaving her own unique and indelible mark on Hollywood, Lisa has also been writing, producing, and voicing award-winning radio spots for the Radio Ranch. Along the way, she has gotten to work alongside her greatest teacher and mentor, her father, Dick Orkin. With well over 1,000 radio commercials under her belt, Lisa is now the Radio Ranch's creative director. Radio commercials advertising production with all the bells and whistles—that's what Lisa does best. Producing radio ads and spots—get in touch with Lisa as soon as you can find a phone. Which simply means, she's the chick you want to talk to about creating great commercials that get heard and have an impact on sales.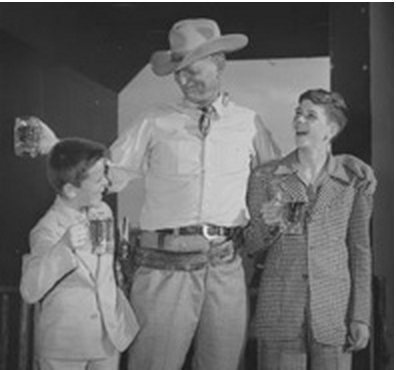 Dick Orkin, The Czar of Shtick
Not too long ago Dick was born into loving family of Lithuanian dairy farmers in a rural town named Linkuva. Well, actually a village. When he attained college age Dick commuted on an ox cart for a few years between Bremen and Blue Balls, Pennsylvania, attending F&M college and Yale Drama School. An IQ test given by the Linkuva village elders on a Tuesday, a week before Shavuot, was the key to a very good job milking cows at WCFL radio in Chicago. He spoke to himself all the time as he tugged and pulled the udders and thus started his career as a radio writer, performer and producer of ad spots and radio serials. This includes Chickenman, Toothfairy and a 12-part series on collecting eggs. The spots were listened to and noted by other stations looking for talent and they, in turn, adopted cows and chickens as part of their writers' training programs. And for his high IQ creation of this inventive training method, Dick was inducted into the Nab Radio Hall of Fame and received other notable agricultural awards. He lives with his wife and his beloved poultry in Van Nuys, CA. Making a radio commercial, ad, spot—give Dick a call for smart and genuinely friendly production help.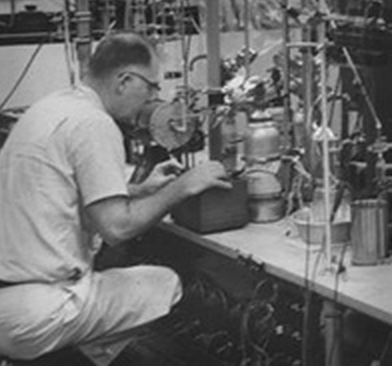 Andrew Meisner, The Engineer
For all of Andrew's starry-eyed youth, he had dreams and good intentions of following in his father's footsteps and taking over the family's mongoose farm. But one fateful day, while a local public radio show was out doing a piece on the farm, the sound man was bitten by a deadly cobra during a mongoose battle demo.
Andrew jumped in and picked up the slack by finishing the recording of the piece, and then proceeded to edit and mix it back at the radio station. It was during this that he became obsessed with audio.
One day, years later, Dick Orkin was driving down the highway and saw Andrew recording the sounds of insects as part of an experiment to see which kind provide the best ambient sound to help insomniacs fall asleep. Dick threw a sack over Andrew's head, tossed him into the trunk of his car, and brought him to his studio, where he forced him to learn how to make radio commercials. Radio commercial production is in the best hands with Andrew. Radio ads spots producing—we've got all the talent you want or need.
To this day Andrew has recorded, sound designed, edited, and mixed thousands of radio commercials. He has also worked on video games, audio books, industrial narration, feature films, television, mobile apps, interactive exercise equipment, and basically everything else that a person can hear with their ears.
And his favorite insect sound to fall asleep to is the mating ritual of the praying mantis.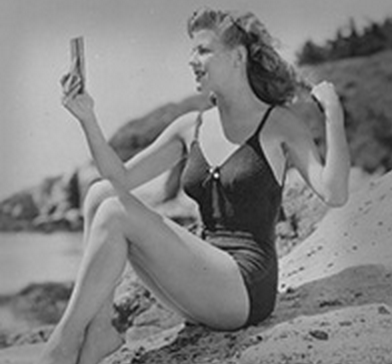 Becky Bonar, Writer and Producer
Hailing from Texas, Becky was so excited to discover in her new home — Hollywood! — an outfit called The Radio Ranch. Finally, a place where her goat-ropin' and hog-tyin' skills would be appreciated. Imagine her initial disappointment when she found out what really went on there. However, she luckily had skills that included actin', writin' and improvisin' — with LA's famed Groundlings troupe. And thanks to the incredible patience of Head Rancher and Chicken Man Dick Orkin, Becky developed a knack for writing and producing pretty dang funny radio spots. And adding g's to the end of her words. Becky found a spot in the bunkhouse in 1981, and has been a grateful part of the rodeo ever since.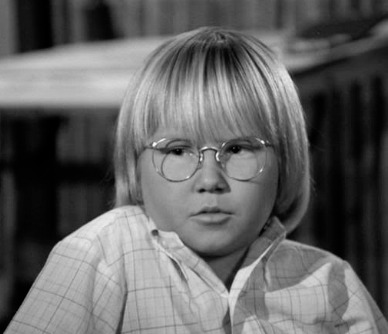 Robbie Rist, Writer and Actor
If you were to compare Robbie Rist to a renaissance man…..well……you couldn't. The renaissance happened hundreds of years ago and how do you compare someone from that time to now? What you COULD say is that Rist is a multi-hyphenate with hands in many different art forms. He has been a successful actor in both voice-over (Teenage Mutant NinJa Turtles, Doc McStuffins, Naruto) and on camera (The Brady Bunch, Mary Tyler Moore, Sharknado). He plays five instruments, is a recording engineer, producer, songwriter and singer with countless albums, television episodes and movies featuring his compositions as well as playing a weekly live show at Redball's Rock and Roll Pizza in Moorpark, California called K-Tel Fridays that is part 70s song review and part live band karaoke. He has written screenplays and is about to produce and direct a noir web series called Mr. Happy. He is co-host of a weekly comedic (hopefully) talk podcast called The Spoon every Thursday at 7 pm PST on www.tmvcafe.com. He is a decent cook, a fair tennis player and dreams of the day he can just once leave a room with his dignity left intact.