HERE'S TO THE BOYS (AND GIRLS!) BEHIND THE BOARD
Hoisting a Jar to the Engineers
March 25, 2015.
Happy Birthday, Andrew. Or a belated one, since this won't be posted for a few days.
Who is Andrew, you may ask, and why should he have a happy birthday? Well, first of all, he is a swell guy and a friend. But more importantly, he is my main sound engineer. We want him happy, always. Not just one day a year. Those of you who produce radio instantly understand exactly what I'm talking about.
I owe a lot over the years to the men and women who have worked the boards for me. With me. A lotta lot. A good engineer, and I have been lucky to work with quite a few great ones, the good ones really become your partner in the studio. Part producer, part wizard, they can make or break your session. They will be the difference between good spot, and a spectacular one. Of course, good writing, casting and voice performances all count for something. BUT that magic that happens in post is that little nudge that puts everything over the top.
I was trying to make a mental list of everything I rely on my engineer for.
First and foremost, of course, to record the absolute best voice tracks possible.
Beyond that, to be totally on top of it during the session and to point out to me that we missed a line or we didn't cover a tag or didn't the client still want that alt recorded or not, there is no way this take will ever work for time or that take is no good because one of our actors keeps dancing around and going off mic. And after the actors are gone, to have actually marked all the takes I said I liked, even when I lost track, and suggesting why don't we listen to this one? I have tried the patience of many an engineer who none-­the-­less did what I asked because I had to actually hear it before I believed it wouldn't work. Not one of them ever said I told you so. God love 'em.
Then there is the editing of the music, and making that loop so flawless no one can hear it, or cutting out ten seconds like it was nothing, or making that fade right to :60. Speeding up, slowing down, ducking the horns, placing everything just so. And building the effects and doggedly editing the background tracks. Running out into the parking lot to record the street when nothing else worked.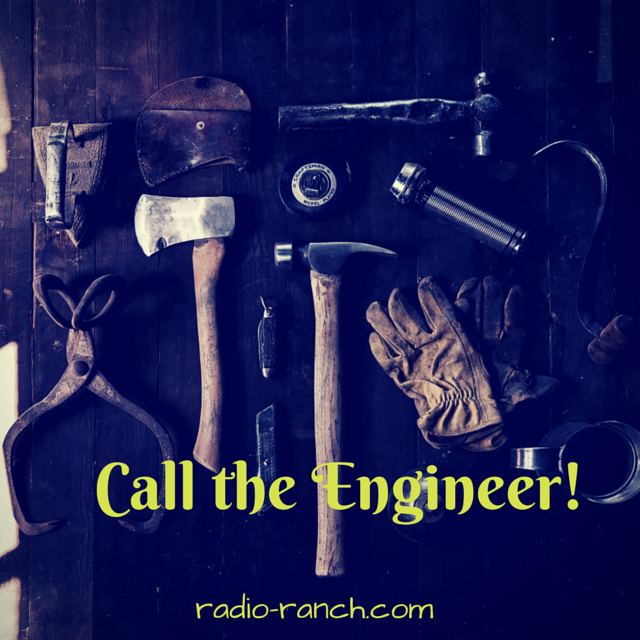 Bearing with me because I never get the technospeak quite right. I will never ask for something in frames, but rather can you bring it in a grunt later, or open up a half click?
Knowing when to tell me it's time to listen, and when to go get some coffee so they can work.
Balancing and mixing and then mixing again. Reminding me to listen on the small speakers, and not to be afraid to bump it up so it won't go away on the radio.
Our ultimate aim – how it sounds on the radio. And thanks to all the people like our birthday boy, it has so often sounded better than it should.
So yes, Happy Birthday, Andrew. And a Very Merry Un-Birthday to Stew and Skip and Sam and Stacey. Joe and Alan and Victor and George and Paul and Larry and Andy and Dave and Sonia and Konrad and Carlos and Gary and Craig and Robb and Ron and Buck. Thanks for all your great sounds.
For more information on this lovely grouping of talented folks, please visit  voiceoverresourceguide.com  Los Angeles edition.